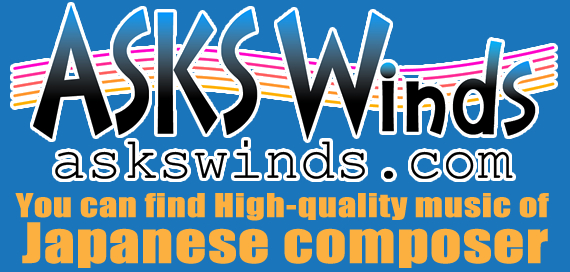 Recommended products

New information

2016 / 06 / 27

*【YAMAGISHI EDITIONS】Lyrical Impromptu(PDF) Kazumasa Yamagishi
*SONATA "Fantasy of Japanese Childhood"(PDF) Keiko Iwata

Those pieces were composed for Hidehiro Fujita (principal Tubist of Singapore Symphony Orchestra).
The world premiere was in ITEC2016 at University of Tennessee on June 4th, 2016.
2016 / 06 / 01

Since many a Japanese composer's works will be introduced from now on, please check.
ASKS Winds will sell to the whole world the works of Japanese composer in the PDF file .